There are a few ways to search for open data. The data inventory is a comprehensive list of all the city's data, whether or not it is has been published or not.
All published datasets can be searched for by category on the city's main data hub or the city's police data hub.
Use the data inventory to search for a dataset. The inventory provides basic information about a dataset and whether or not the data has been published. Users can click on the columns to sort or use the search bar to find key words.
Click on the button left of the dataset name to see more details such as a full description, original data source, dataset contacts, start/end dates and more.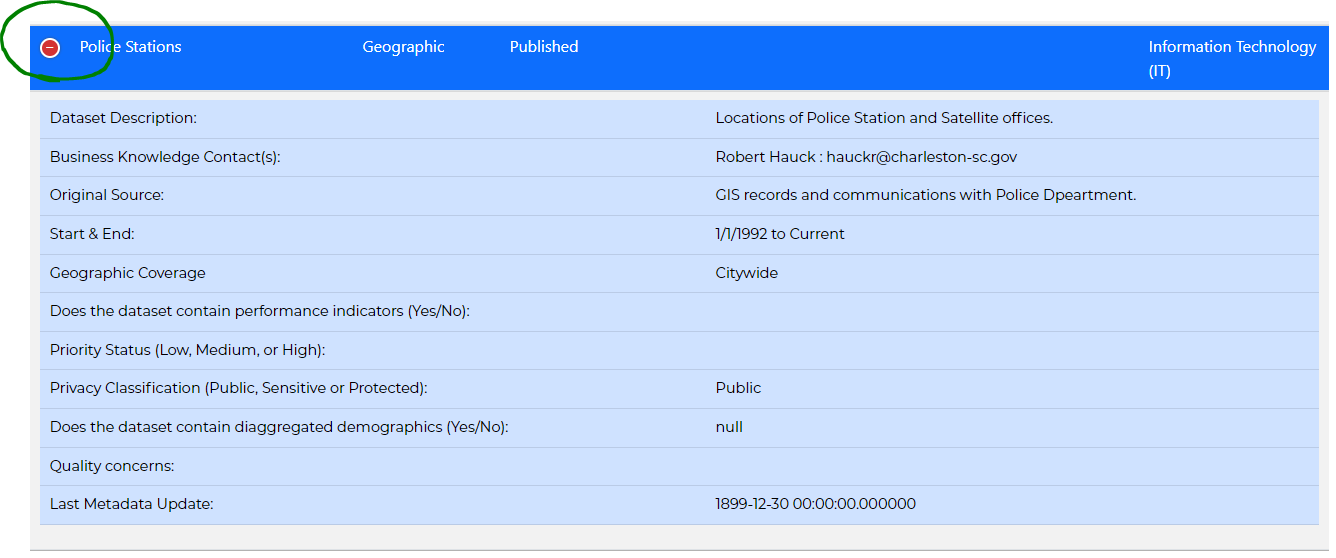 To learn more about the data inventory metadata, a complete list of fields is location in Appendix A of the Open Data Coordinator's Guide
Data in the portal is organized into categories. These categories are listed on the data portal home page. Users can click on various categories to view all the datasets associated with that category.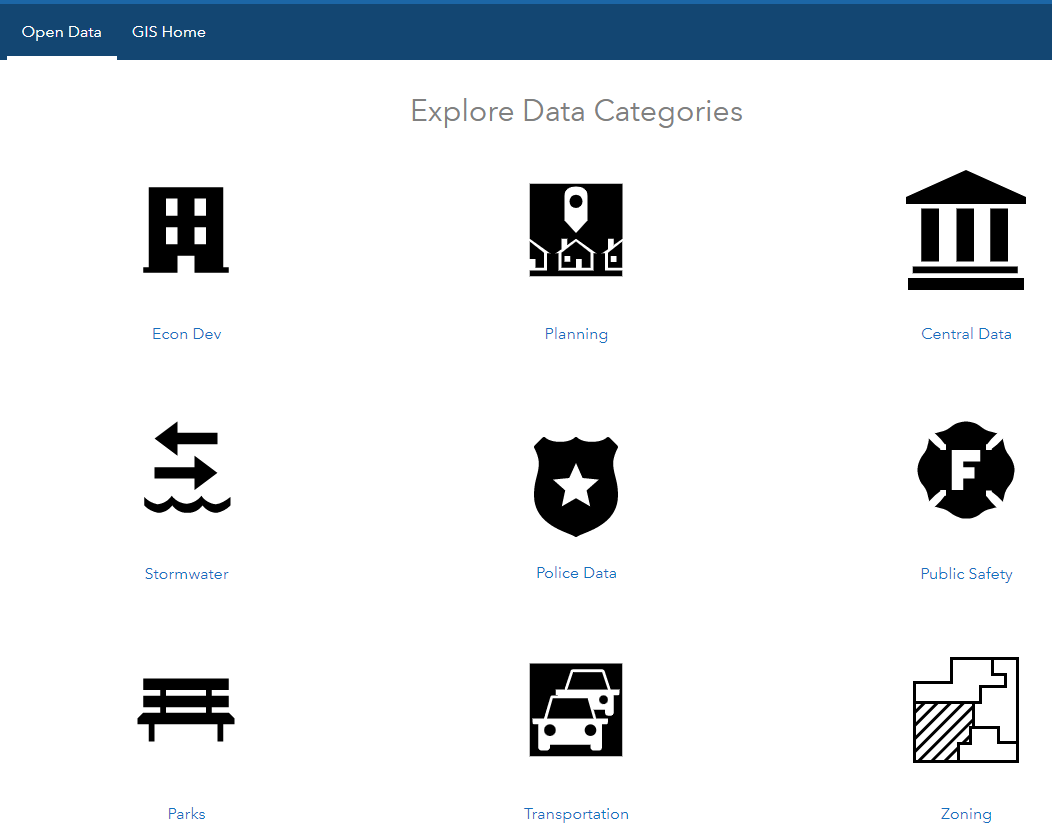 On the portal home page, scroll down to the Find Data search bar and enter keywords to search for. As you type, the portal will return potential matches. You can either select a dataset return in the search bar or hit enter to get a comprehensive list of matches.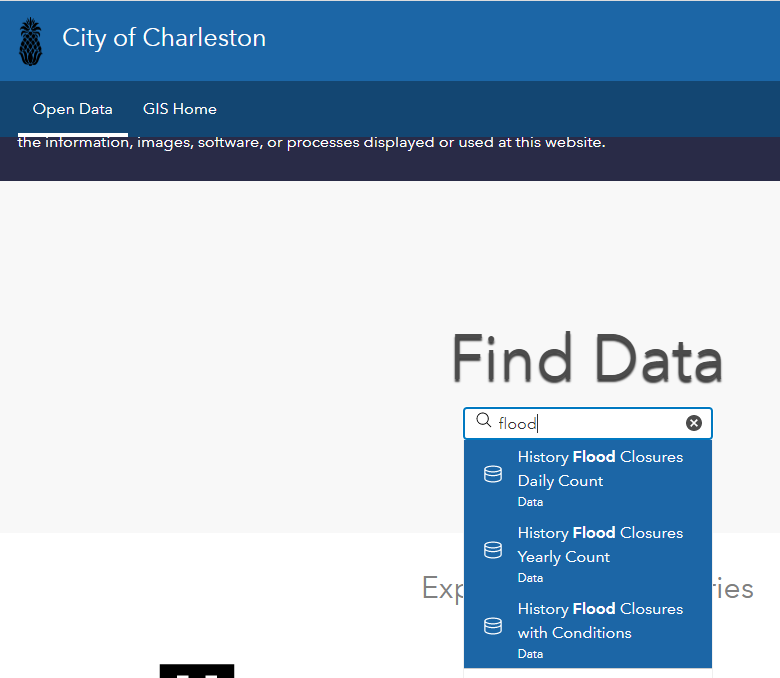 ---
Exporting Data
The video tutorials provided here are intended to help users export data from the open data portal.
Exporting Filtered Data
This video will show users how to export just a subset of a dataset from the City's open data portal.
---
Using an API
Check back soon for more videos!
---
Requesting Data
Check back soon for more videos!
---
Contact Us
Still need help or have a question? Send us a request through our Citizen Services Desk and someone will get back to you within 48 business hours.